You must be of Legal Drinking Age to Enter this website:
next day shipping in the greater toronto area
Order before 11 AM Monday-Thursday, get your order the same day! Orders placed after 11 AM will be delivered the next business day. Excludes some postal codes and holidays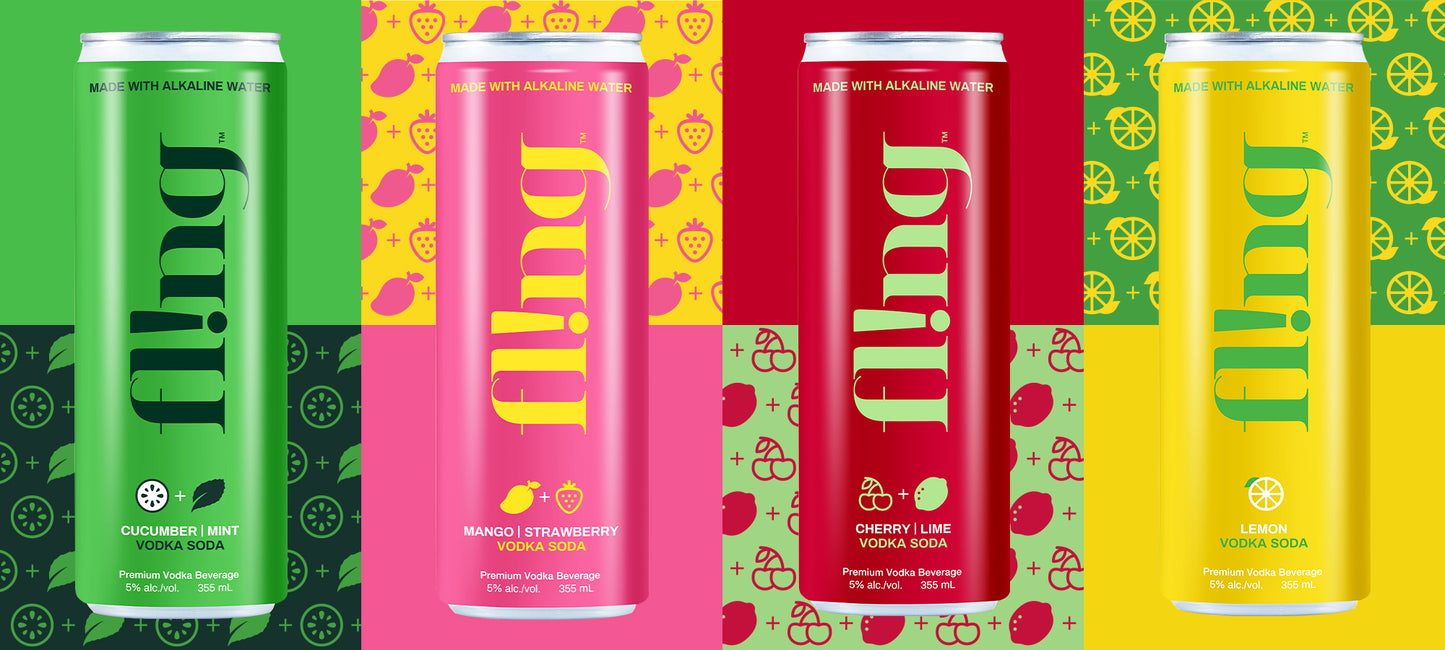 CANADA'S BEST TASTING VODKA SODA
fl!ng is made with all natural ingredients, alkaline water and contains no artificial sweeteners.  fl!ng is lower in calories than many other coolers.  Why not have a fl!ng and taste flavour again?
Our hot new flavour!!!
preorder now for delivery next week, while supplies last!
Finally a mixed drink that has real flavour!! The cucumber mint combo is so refreshing - my go-to drink this spring/summer!
Finally a cooler with real flavour and not that artificial after taste. It gets better every time I have one. Can't wait for more fl!ng products at the LCBO!